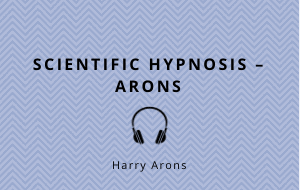 Scientific Hypnosis - Harry Arons
By Harry Arons
This is a rare, one of a kind, audio recording of the amazing Harry Arons teaching his Scientific hypnosis class. Arons, as you know, wrote the book "Master Course in Hypnotism" which is still being a the curriculum outline of many hypnosis courses all over the world.
Description
This program is more advanced than his original "Master Hypnosis" Course book and goes into many areas not previously covered.
This program consists of 16 audio that average about 45 min. each. Without a doubt, this program recorded in the early 60's is still a classic today. Arons was an early leader and future icon in the hypnosis profession. His teaching style is clear and to the point. This class teaches us many of the techniques that were excellent and frequently taught in the 50's and 60's but have gotten lost as the years went by.
This class is a must for both the person thinking about going into hypnosis and experienced old timer. For the old timers, this program will refresh our memories of some great techniques we have forgotten. Don't miss this opportunity to grab a piece of hypnosis history.